THE IMPLEMENTATION TRAINEESHIP: FOUR QUESTIONS FOR GERALD AND DANIQUE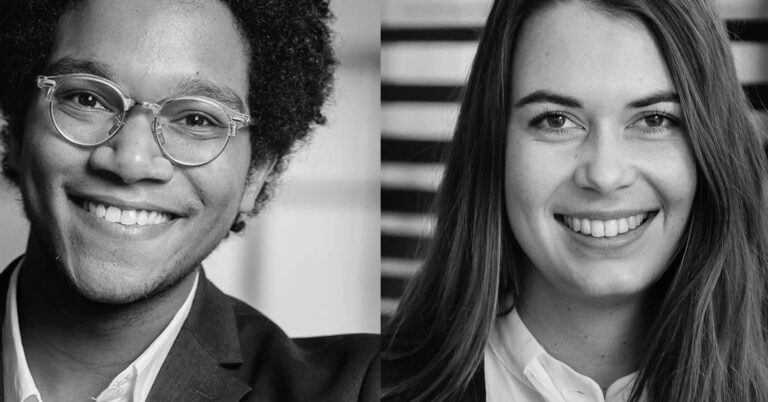 October sees the start of the very first Implementation Traineeship at ITDS. In just four weeks, trainees will be prepped to start as a consultant on the implementation process of a software package in the financial sector. This new Traineeship is being supervised by Implementation Consultants Gerald and Danique, who have taken some time out to tell us about it.
First of all, how would you describe the new Implementation Traineeship?
Danique: It starts with a masterclass, in which you'll be trained to the point that you can start working on your very first assignment, in just four weeks. During this time you'll learn all there is to know about package implementations and delve really deeply into the Axon system. But there's a lot more to it. You'll  also learn all about agile working, for example, and develop the type of skills that are indispensable to a consultant.
Gerald: The masterclass certainly doesn't signal the end. Far from it, that's when it really starts, with your first customer order. During that first assignment, together with your trainee group, you'll continue to follow relevant, in-depth training courses, to ensure that you keep developing. You'll also be assigned a manager – a so-called Career Counsellor – to coach you in your personal development.
And what roles do you play?
Gerald: As manager of the Implementation Traineeship, I'm here to support the trainees in both their substantive and personal development. Every Friday during the traineeship, for example, trainees undergo what we call a "bila" – a "bilateral", or one-on-one personal development meeting – with me at the office. But, of course, I'm always available if they have any questions between times.
Danique: I support Gerald in his role as manager. We bounce ideas off one another and I assume responsibility for many practical, organisational matters. Furthermore – and not unimportantly either – I also organise things like fun outings. I started at ITDS as a trainee myself, so new recruits can also come to me with any questions they might have.
And how does this Traineeship differ from ITDS' Business Consultancy Traineeship?
Danique: Firstly, this traineeship differs in its content. Both the Implementation Traineeship and Business Consultancy Traineeship train you to be a consultant. However, the Implementation Traineeship takes you deeper into the technology of the software package. So, obviously, that's something that must hold some appeal for you. It's like a crash course that quickly teaches you a lot about the different packages and processes used in the financial sector. After the masterclass you embark on an assignment in which you will configure (insurance) products in one of the available packages. Experience has taught us that the trainees can then progress quickly and are given more and more responsibilities with our clients. This is something that I now also experience.
Gerald: The Implementation Traineeship masterclass is also a week shorter than it is for the Business Consultancy Traineeship. What's more, in the former you immediately start on your own assignment afterwards, rather than embark an internship as you do with the latter. That said, some of the training courses certainly correspond with those in the Business Consultancy Traineeship. These include key training courses, such as agile working and consultancy skills. A big advantage of ours at ITDS is that we have many years' experience in organising traineeships. We learned a lot from them ourselves, so we don't have to keep constantly reinventing the wheel.
And why should a starter opt for ITDS' Implementation Traineeship?
Danique: To begin with, at ITDS you'll be joining a young, ambitious team. The traineeship will teach you a great deal in a short time and you then have the opportunity to grow quickly. I started as a trainee myself in November 2020 and I really wasn't expecting to be given so much responsibility so soon in my assignment. I can say from personal experience that you are incredibly well supported. Another thing I really liked is that you start together in a group. The first few weeks are definitely tough, but you get through them together.
Gerald: I always say that if you have the personal ambition to grow, it's best to do it in an environment that is itself growing. ITDS is a true knowledge organisation with great ambitions. After the traineeship you will join the "Implementation" business line, which has extensive expertise in the area of (package) implementations. Your direct colleagues have a great deal of substantive knowledge and will always be there to help you and exchange ideas with you about your project. Furthermore, you'll quickly be given opportunities yourself, to organise and give your own trainings, for example. There are also options in an international context. For example, my current assignment – which you could also start as a trainee – is with a Belgian insurance company. I'm really looking forward to going back to Brussels with all those ITDS people, happy days!
Want to know more about ITDS' Implementation Traineeship? Feel free to contact Gerald or Danique and they'll be more than happy to tell you more about it! Already raring to go? Apply directly via the vacancy.