Students, friends, and now colleagues at ITDS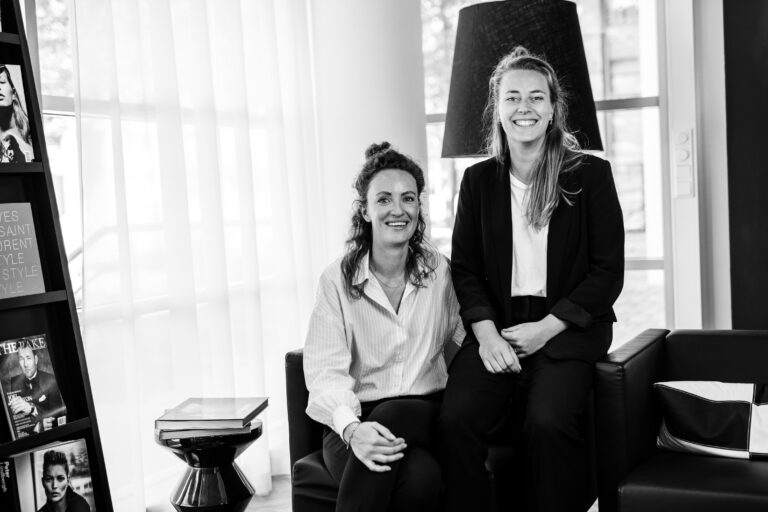 Philine and Judith first got to know one another eight years ago at their students' association, not realising at the time that their first proper job would be with the same employer. While still students, they both started at ITDS as Junior Recruiters and enjoyed it so much they decided to stick around. Philine now works as a Business Consultant at ITDS, while Judith is a Corporate Recruiter. In this blog they explain how and why they both started at ITDS, and why they are still there.
How did you end up at ITDS? 
Judith: I started at ITDS back in November 2016. I was studying Pedagogical Sciences at the time, but I knew I didn't want to continue in that field so I started looking for a part-time job doing something completely different. At ITDS I started as a Junior Recruiter, taking some of the workload off the company's Corporate Recruiters. To be honest, I didn't know what I was getting into because I had no idea what recruitment and consultancy entailed. Fortunately, it was something that you can learn quickly enough, by just getting on with it.
Philine: I got to know Judith through the student rowing club, Nereus. It was thanks to her that I ended up at ITDS, where I also started as a Junior Recruiter. After a few months we were given the opportunity to work together, recruiting people for ITDS' traineeship programme. It was while I was recruiting new trainees that I realised how enthusiastic I was myself when explaining the traineeship. That's how I got the idea of applying for the traineeship myself. So, after graduating, that's exactly what I did. Six months later I was able to start as a Business Consultant Trainee.
What are you doing now at ITDS, and what challenges do you face? 
Philine: At the moment I'm a Business Consultant and on assignment with a major insurance company. Together with a group of other ITDS people, we are improving the quality of that company's data. So far I've worked on projects with three different clients. Being on assignment with a variety of clients brings you into frequent contact with new people, all with contrasting insights and visions. This can, of course, be a bit tricky, but you learn a lot through it, and quickly.
Judith: After graduating I started at ITDS as a Corporate Recruiter, with responsibility for hiring experienced consultants. This in itself is quite challenging because we have a robust growth ambition for this year and it's currently a strong employees' market. The challenge is to appeal to the right candidates. The ITDS company and brand are both excellent, but we need to communicate that to candidates. In the future I hope to focus more on recruitment marketing. The great thing about ITDS is that if you let it be known what you want, it will be considered and you'll get the opportunity.
Why did you opt for ITDS as your first permanent job?
Philine: I really enjoyed working at ITDS part-time and I still consider it an excellent home base. I also like the variety of working in different environments. I know it might sound like a cliché, but consultancy is then a logical progression. Alongside the work, the people who work for ITDS also constitute a key reason to stay.
Judith: My colleagues and working environment are also very important for me. Despite it being a company of some 170 people, you know almost everyone here, even though the consultants mainly work on location at the client. But many consultants work from our Amsterdam office on Friday, which is why it's my favourite day of the week. And, of course, we round off the week with drinks at the end of the afternoon.
When quizzed about what they like to do when they are not working for ITDS, Judith and Philine explain that, as good friends, they often see one another outside work too. Their friendship is based on a mutual love of socialising and spontaneity, balanced with a fondness for participating in sports together. They also bring the social aspect and spontaneity into the office, where they hope their colleagues also benefit. A few times a year, on Friday evenings, they organise activities for ITDS' younger generation, such as karaoke and sailing for example. In so doing they seek to add an extra dimension that will strengthen their and their colleagues' bond with ITDS. And, of course, they are all for extending the fun they have with their colleagues during Friday afternoon drinks!