BUDDING ITDS CONSULTANTS KOEN AND FINN ALSO KNOW A THING OR TWO ABOUT CARS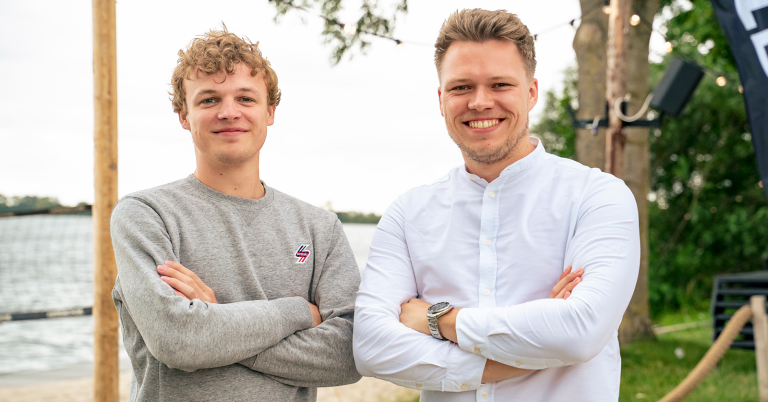 In addition to working for ITDS, Business Consultancy Trainee Finn Sweer and Associate Business Consultant Koen van den Dool are also passionate about exclusive cars. We asked them about their love of cars, and how it links to what they do at ITDS.
Koen van den Dool, Associate Business Consultant at ITDS, is the founder and administrator of an Instagram account called CarspotsNL. With over 80,000 followers, he has one of the biggest accounts of its kind. "I share photos of special cars on Instagram," he says. "At first, all the photos were my own. But because my followers really wanted to also see their own photos on my page, I'm now mainly busy selecting content. Given that I currently reach so many people on Instagram that I am often approached by companies with collaboration requests. Such as major automotive brands wanting to promote their latest model, for example, or car-rental companies offering a rental car for a weekend. I post content about their products or services on my account. I'm also asked to promote events like the Jacks Racing Day at the TT Circuit in Assen."
When it comes to cars, ITDS Business Consultancy Trainee, Finn Sweer, is also a major player on Instagram. "Being the petrolhead that I am, I was always on the lookout for special cars. After a while I started photographing them and I bought myself a professional camera. Since then, I photograph every car that I spot and I share my photos on RealCarFreaks. I carry out larger projects with dealers and the owners of exclusive cars on a regular basis. We will typically do an extensive photoshoot of a car against a photogenic backdrop and these photos are then shared on various blogs and websites. And on my own platform, of course. In addition to photography, I also regularly do a bit of marketing for companies and entrepreneurs on this platform."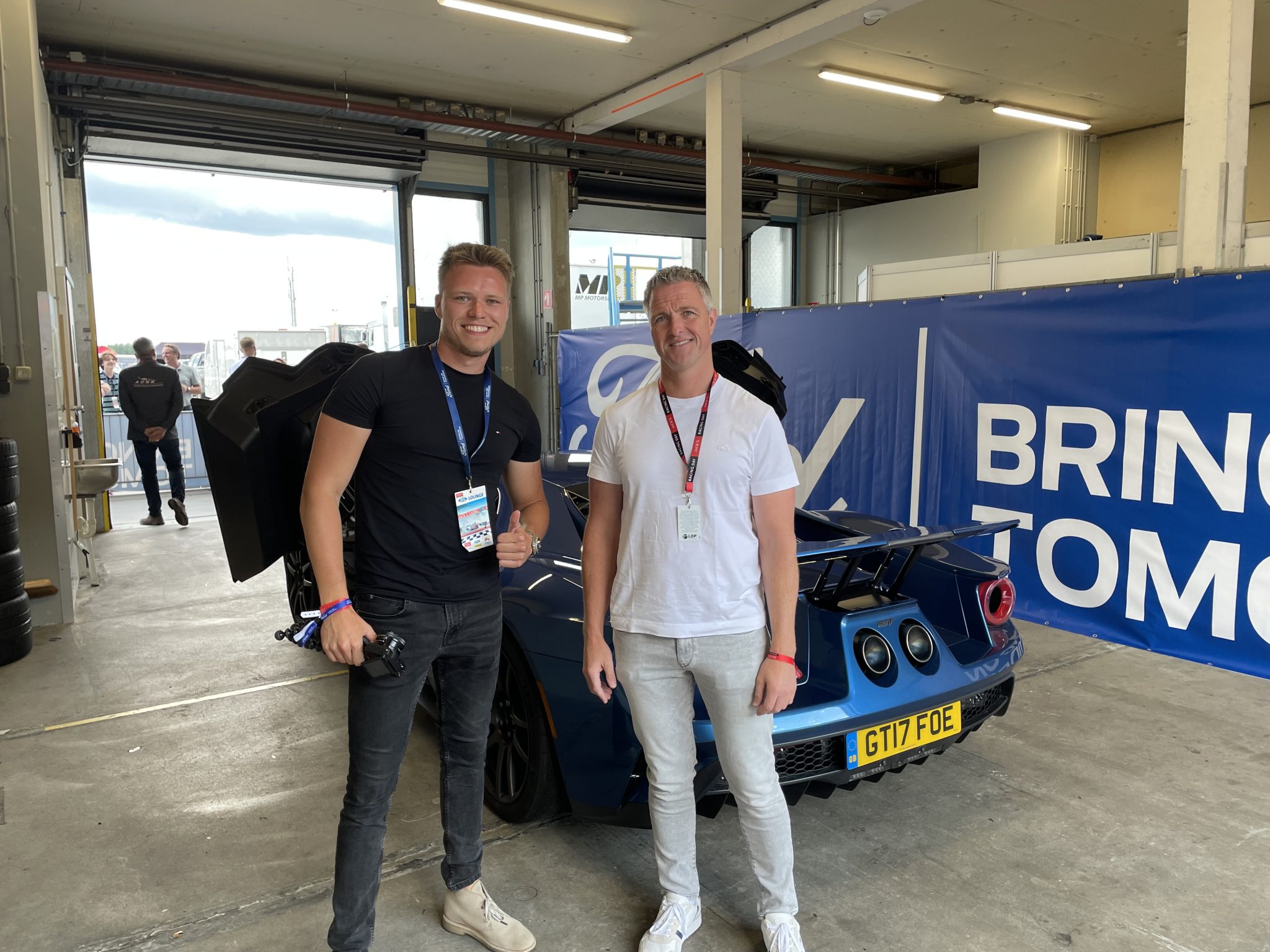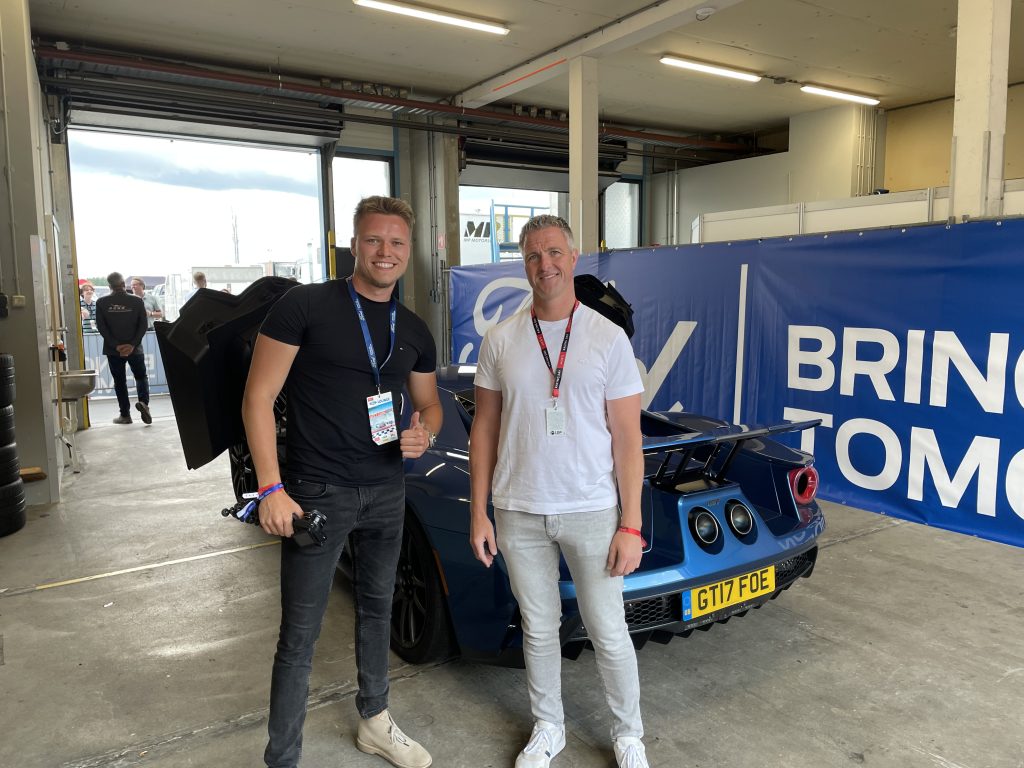 Koen pictured next to Ralf Schumacher on the TT Circuit in Assen 
How exactly would you describe your hobby?
"I've been passionate about cars since an early age," admits Koen, "and over the years this passion has morphed into a hobby as a car spotter. My hobby gives me the opportunity to see cool cars up close and personal. I am also a member of a community of car enthusiasts on social media. Whatever you do, I think you'll always be successful in it sooner if it's something that you enjoy doing. And car spotting is something I love."
The biggest thrill for Finn is to see cars in their natural environment. "It's comparable to wildlife lovers," he insists. "They go on safari to Africa to see wild animals, while I go to London and Monaco to see cars 'in the wild'. Posting a photo of a car in a garage doesn't really do it for me; cars have to be seen and heard on the street. It's a bucket-list thing."
Which of the cars that you have spotted stands out the most?
"Seeing a Pagani Zonda 760 RS in London was a real highlight," says Finn. "This is a car that will make the heart of every car lover beat faster. After driving all day once, I received a photo of that car at my hotel during the evening. I immediately started searching and after about 30 minutes I discovered where it was. I got there as quickly as I could and, fortunately, it was still there. I was one of the first people to arrive, so I was able to take some gorgeous photos. Then, together with a group of like-minded enthusiasts, we endured the rain and waited until midnight because we wanted to hear the engine."
The latest model of the Audi RS6, the C8, is what did it for Koen. "Even in the months leading up to the day the first RS6 C8 received Dutch registration, there was already a hype about who would spot it first. Obviously, when I became one of the first people to post it, it gave me such a kick. I think it's so cool that beneath that façade of being a normal family car, there lurks an extreme amount of power."
And you are now applying what you are passionate about in ITDS?
"At ITDS they were aware of my hobby as a car photographer," reveals Koen. "So they found me an assignment in which my knowledge of cars would certainly prove useful. I'm currently working for a client that specialises in software for the automotive-leasing sector. As a member of the configuration team, I spend my days ensuring that the programme remains up and running. And should there be requirements from the business to adapt or personalise the system, then as a team that's what we'll do. In that respect I really am a link between the business and IT, which is so cool."
Finn adds that he will be working with the same software package during his first assignment. "I'm currently following several training courses so that I can fully get to grips with the software. And before long I'll be helping to make the necessary adjustments to it and solving problems. I flagged up my interest in working for a client in the automotive industry early on in my traineeship, so I'm really pleased to be doing what I am now."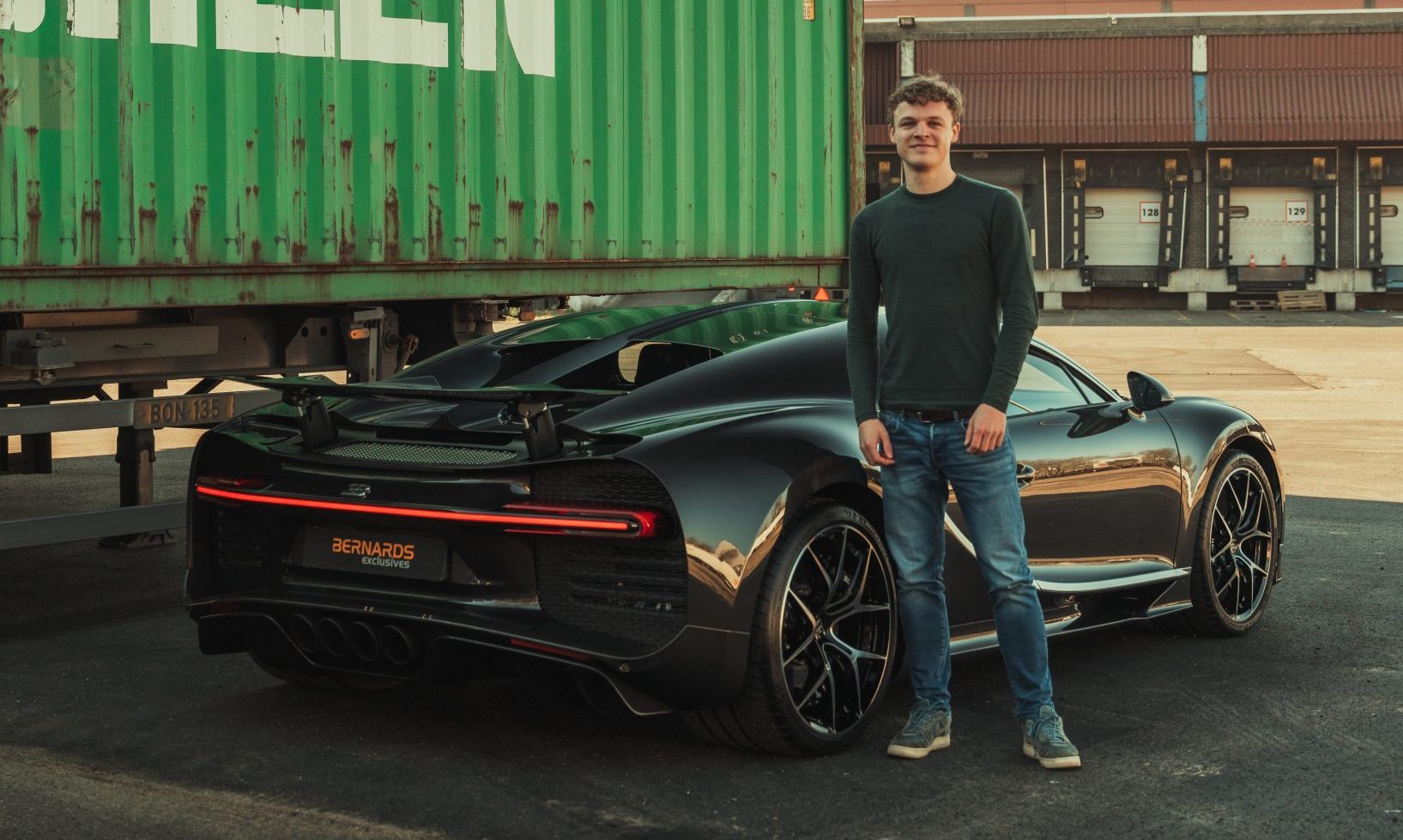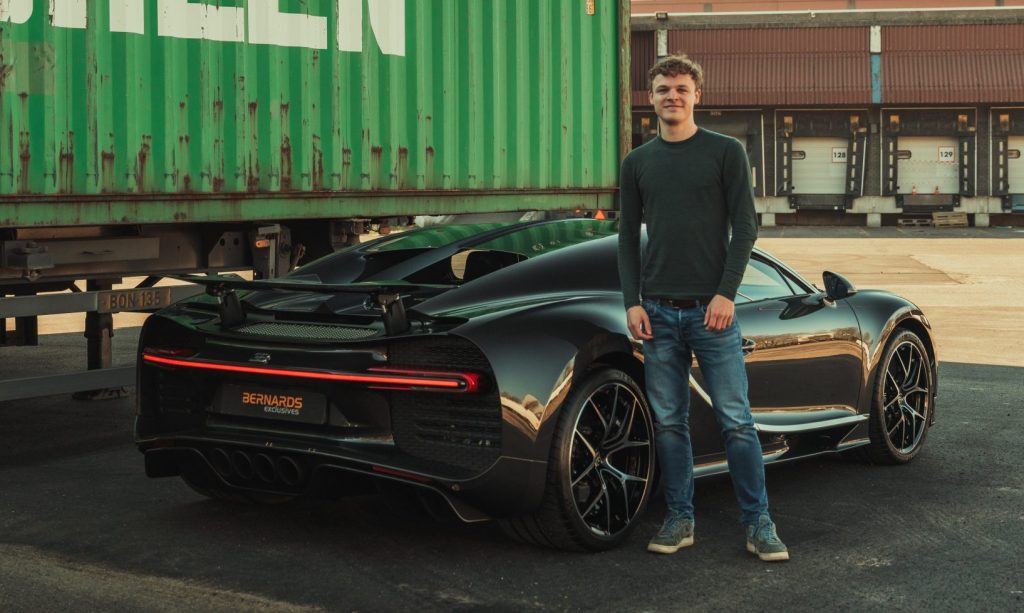 Finn, flanked by a 1,500pk Bugatti Chiron Sport
Have your car-spotting experiences brought you advantages at ITDS?
"The fact that I already know a lot about cars means that I am already familiar with many concepts in the sector," reasons Finn. "Nobody needs to explain what WLTP is, for example. And while I still have a lot to learn in the area of IT, it's an area in which I feel quite at home, so I'm easily able to keep up with the discussion."
Koen's most important takeaway from car spotting is the simple "do it" mentality it has given him. "I started up my account because this is something I enjoy doing," he says. "And I was successful without wondering whether or not I could actually do it. This attitude is what I fall back on if I have doubt whether I have enough experience. I just do it. I've noticed that even as a junior team member I can make an impact among people who have more than 10 years' experience."
And what experiences from work will you now apply in your hobby?
For Finn it's mainly the importance of good communication. "I'm somewhat business minded by nature and this can sometimes come across as being rather blunt. This became noticeable during my training at ITDS and it's definitely something I'll take onboard."
Koen feels he really picked up a lot in the area of soft skills during the traineeship. "I learned how to be more convincing, for example, and how to make an impact during discussions. This is certainly something I will exploit when expanding my account."