"HARD WORK AND A MINI-BREAK" HIDDE MOESTER'S ASSESSMENT OF HIS INTERNATIONAL ASSIGNMENT IN BRUSSELS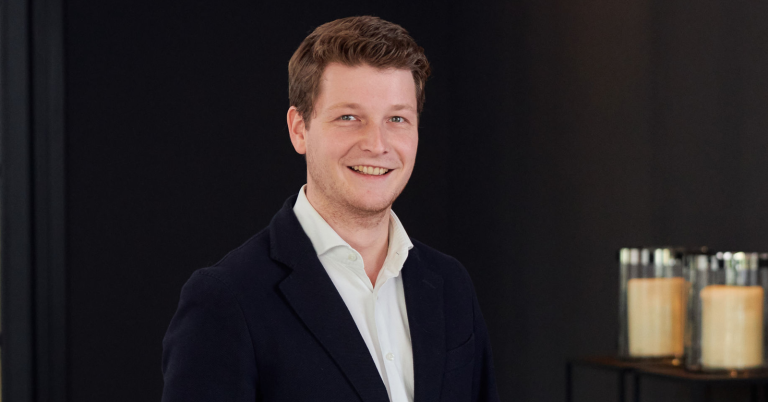 As an ITDS consultant, in addition to working for clients closer to home, you also get to work on international assignments. Hidde Moester, for example, is helping a leading insurer in Brussels to set up a new administration system. It's a cool assignment, he in sists, involving many ITDS employees. "Our trips to the Belgian capital might be hard work," concedes Hidde, "but they are also min-breaks, during which we can get to know one another better. As well as discover what Brussels has to offer in the evenings."
Our visits to Brussels are something we all look forward to. An inventory is made in advance, in which it is decided who'll be going this time, how will we get there, and where we'll be staying. The size of the group can vary. Some people will switch assignments and others will be going for the first time. But the party is usually centred around a fixed group of colleagues. To get to Brussels, we'll either carpool or go by train. The secretary always arranges our hotel, which is usually just a few minutes' walk from the client's premises. Having arrived at the hotel, a fun part is finding out who's on which floor and whether someone has been lucky enough to get  an upgrade. To the envy of everyone else, a messages like "'I've got a suite!" will then be circulated across our Whatsapp group.
Belgian tradition
Once everyone has unpacked, we'll grab a bite to eat and have a few drinks together in bustling Brussels. Enjoying a few Belgian beers on the first evening has become somewhat of a tradition. We've tried several cafés, but we always seem to end up in the same one: Delirium Café, where they serve no less than 2,000 different beers. It's a mecca for beer lovers. But it goes without saying, of course, that we're back at the hotel in good time, so we'll be fresh for work next day.
Forward-looking solution
The following morning, in good spirits, we arrive at the client's, where we are helping to set up a new administration system. The system is a forward-looking solution that will enable this Belgian insurer to serve its customers faster and better. For the implementation to be successful, the complete IT landscape has to be migrated to the new system, which means having to transfer every one of its insurance products to the new environment. Our success also depends on close collaboration with our Belgian colleagues. These are, without exception, really nice people. There is a definitive click between us all and we work very well together. Spending a day at the office with them always goes quickly.
Next time?
After a few days, and with a lot of work behind us, it's time to return to the Netherlands. But not before bidding farewell to our Belgian colleagues, of course. During the last evening we'll enjoy a delicious meal in a good restaurant, then we often end up together in, where else, the Delirium Café. "One for the road" is an expression you'll often hear during that evening. The following morning can be rather hard going for many of us and the conversation at breakfast quite limited. With the exception, that is, of those who returned to the hotel on time the evening before. They will typically be sporting a grin from ear-to-ear, eager to hear of the evening's adventures. Later, we'll take the train or drive back home, with a quick pitstop at McDonalds where the conversation will invariably swing around to asking: "when's the next time"?