Customer service in 2020: chatbots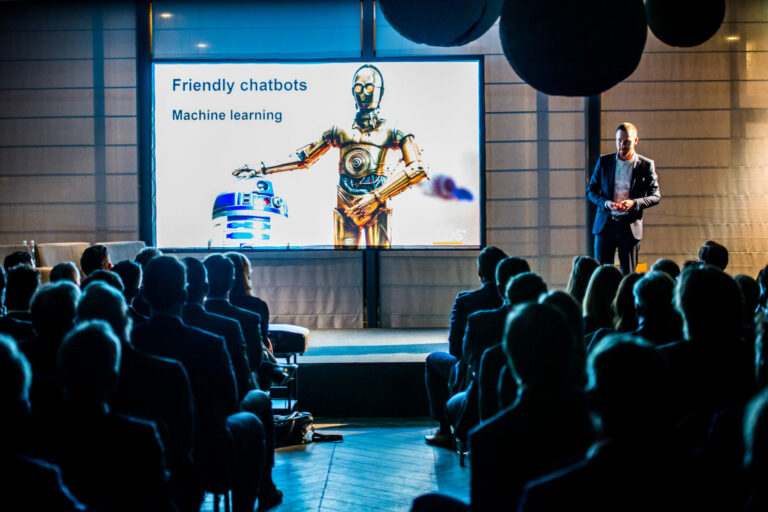 According to research and advisory agency, Gartner, by 2020 some 85 percent of all customer service will go through interaction with chatbots. Even banks and insurers will no longer be able to circumvent it. Nowadays, customers expect immediate answers to their questions, 24/7, and chatbots offer the solution. According to ITDS Social Media expert, Lars Majoor, only six percent of Dutch insurers currently use chatbots. "This constitutes a great opportunity that insurers and banks simply cannot ignore in 2018!"
Chatbots, or bots as they are often known, can be seen as automated discussion partners. On the one hand they partly function according to the rules and objectives drawn up by the programmer. While on the other hand they follow algorithms and machine learning, meaning they are partially self-learning. Dutch national airline KLM is a renowned pioneer in the use of chatbots, on whose behalf they provide flight documentation and information via Messenger. Another good example is a bot used by energy company, Eneco, which enables customers to pass on meter readings. Any questions that might arise can be answered immediately by the bot so that customers can continue and complete the job. Chatbots and messengers are also set to increasingly replace mobile apps.
With increasingly frequency, banks and insurance companies are facing reduced customer loyalty. For example, 52 percent of Millennials admit that they will leave a website if they cannot get an answer within 10 minutes. Clearly, offering quick, no-hassle services via chatbots represents a great way of retaining customers. However, if they are to add value they must be optimally deployed. And a customer service representative must always be at hand. Just in case a chatbot is unable to answer a question.
IDEAL FOR THE BANKING SECTOR
Research company Juniper expects dramatic cost savings to be realised in the healthcare and banking sectors. Thanks to the shortening of investigative research time. Juniper reckons that, compared to other sectors, banking is primed and eminently suitable for the immediate rollout of chatbots. Questions, such as "What's my current balance?" and "How can I block my debit card?" can be addressed relatively straightforwardly. Banks and insurers that use chatbots can expect an average time saving of just over four minutes per request. Representing a typical cost saving of €0.50 per interaction. By 2022 the success rate of bot interaction in the banking sector is expected to exceed 90 percent.
BLIND FAITH IN THE USE OF CHATBOTS
Research carried out by ITDS has revealed that the Dutch insurance sector has blind faith in the use of chatbots, with 70 per cent of insurers planning to use them this year. Similarly, banks have also committed to invest heavily in chatbots in 2018, citing the main reason as wanting to reduce the pressure felt by webcare and customer service departments. When all is said and done, many customer messages can be answered automatically by a bot. Without the intervention of a person. Investments in chatbots are being made quicker than in mobile apps, and they go further too. Insurers a.s.r. and BeFrank are already using chatbots on their homepages to try to start up the dialogue with their customers. Meanwhile, at the beginning of 2018 Centraal Beheer claimed to have achieved a 40 per cent reduction on customer email inquiries, thanks to the use of a virtual assistant. And chatbots not only save costs, they also optimise customer service.
You can learn more about the Social Media trends in the Dutch financial sector in 2018 in our new SoMe Magazine. Read it here.