"Having your running business under control gives you more time for the future"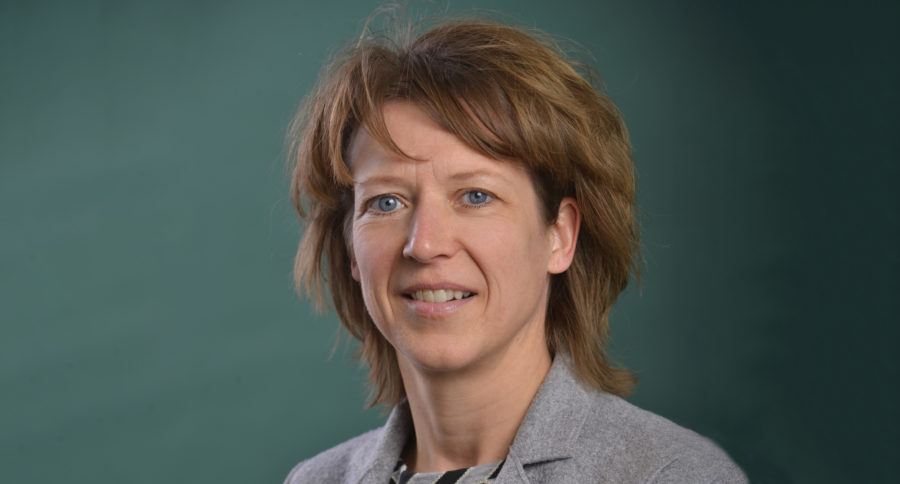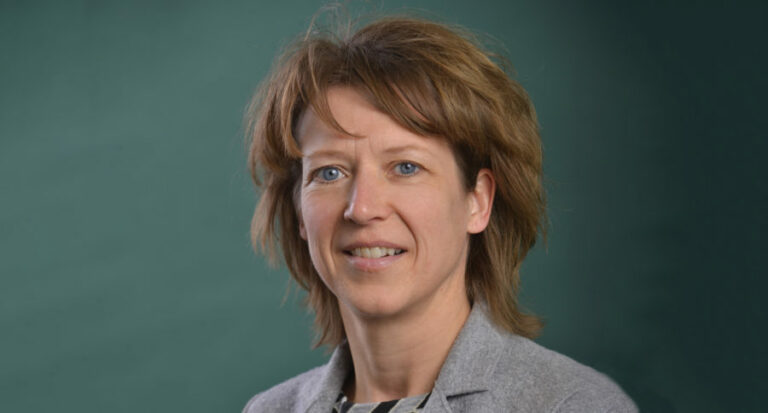 Once part of the large ABN AMRO Bank, the ABN AMRO Pensioenfonds (pension fund) recently became an independent organisation with its own management, offices and plans for the future. CEO Geraldine Leegwater explains how it made the transition to independence, with the help of ITDS, and is now looking forward.
A pension fund has huge social relevance, which makes it a great place to work, assures Leegwater. "People don't check their pension provisions every day; they trust that it's being taken care of for them. And that's where we come in. We want to make it as easy as possible for our participants because everything we do, we do for them."
ABN AMRO Pensioenfonds is currently in a good place. And to retain its appeal in the long term, it embarked on a strategic course that will define its future. First of all it elected to distance itself from ABN AMRO Bank by becoming an independent organisation with its own, separate, offices. Then came a single-tier board, comprising both management and supervisory members. "Management are more directly involved and quicker to know what's going on," says Leegwater.
FROM ABN AMRO TO THE ATLAS ARENA
The new strategic course had several practical consequences, the most significant of which was a physical move to new offices in the Atlas Arena in Amsterdam in 2015. This in itself had huge repercussions, from the layout of the offices to the structure of the organisation. "We needed a project manager who understood the workings of a pension fund and at the same time was prepared to take things on. We wanted someone who had both feet on the ground, was a good communicator and able to get every job done. Through our management I was put in touch with Carl de Bast of ITDS."
De Bast guided the physical move on several levels. For example, he helped shape the organisation in a legal context in the ABN AMRO Pensioenfonds foundation. He also sought out the new location, supported the move itself, helped with the layout of the new premises and even advised about the practical infrastructure. He helped the 60 employees inject some structure into the organisation and even helped set up a works council. From offices to office chairs, sooner or later everything had to pass by Carl.
"Now, 18 months later, I can safely say we've found our way," insists Leegwater. "We are literally closer together and this has given us a fresh dynamic. And because we now do everything together – from administration to the execution of business – it's become even clearer to us that success is something that's achieved collectively. Carl really stimulated us, made sure that things were done properly and in good time. He was never afraid of rolling up his sleeves and personally getting stuck in, and the way he unleashed the potential of the team really impressed me. Carl gave our employees all the space they needed to tackle things, and stepped in himself if things didn't work out. The confidence he instilled in our peopled helped them grow."
MOVING WITH THE CHANGING TIMES AND REQUIREMENTS
Now that the organisation is on its feet, it's time to look further into the future. "We want to be as efficient and flexible as possible so that we can move with the changing times and requirements. Not bothering customers with letters and forms, but being there for them if they need us, in a good way. This meant reorganising our administration and processes, with the focus on digitisation, and using the same IT system, but reconfigured."
This was also something that Leegwater relied on De Bast for. "In the meantime Carl had come to know our organisation like the back of his hand, although he did fall back on the additional expertise of analyst Job Hoogendoorn." Asked how she would describe the collaboration with ITDS, Leegwater explains that so far she's mainly dealt with Carl, who has really impressed her. "I like it when people work independently and only sound the alarm if it's really necessary. Carl keeps an eye on the situation, chases things up and joins in when necessary. And given that he understands our world, I don't have to explain things in detail. It was good from the start."
NO BATTERY OF EXTERNALS
Leegwater concedes that they do sometimes need to find the right balance between pace and procedure. "In a pension fund every decision, big and small, has to be justified, and that can sometimes put the brakes on the desired pace. But this is something I can always talk to Carl about. The way I see it, if you keep the running business demonstrably under control you'll have more time to focus on the future. Make sure you know exactly what and why you do things. This is why I'd rather not outsource everything to a battery of externals. I want to realise concrete results with my team and only accept help when it's really needed. Carl is here now, and so is Job. Together we'll get the job done."