How the IWIN generation transforms the automotive finance industry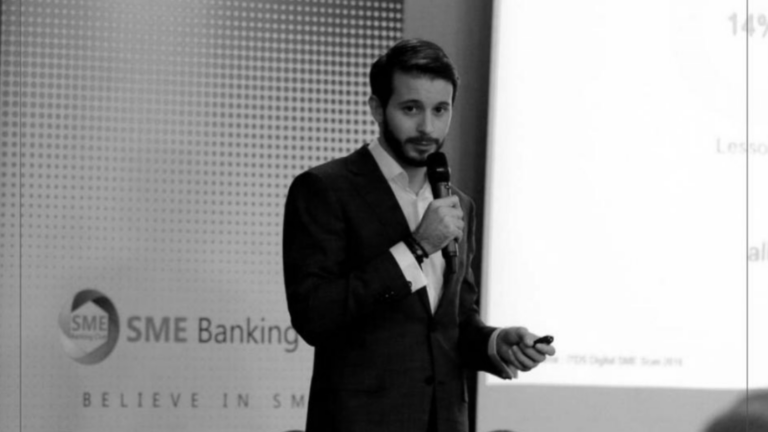 The operational model of traditional automotive finance is on the cusp of a major disruption. One of the main reasons behind it lies in changing consumer behaviour. Now more than ever, consumers want to be in control. When it comes to buying products, they demand self-service, flexibility, instant gratification and a usership as opposed to an ownership model. Charles Gamba, Partner at ITDS Poland, explains the consequences that this changed consumer behaviour will have for the automotive finance industry.
THE IWIN GENERATION
"For quite some time now, the industry's focus has been on "meeting the expectations of the millennial". In my opinion, this is outdated and we should be focusing instead on the IWIN (I want it now) Generation. Nowadays, you can get everything you want, immediately, at the click or touch of a button. Think of food, movies, mobility or shipping products. Instant gratification is a key driver in today's world. Companies like Uber, Netflix, Amazon and Google have got it completely right. Because of the success of these companies, consumers have become used to this level of service and they expect nothing less from others. In this day and age, 80 per cent of consumers consider an immediate response a vital factor in service. However, looking at the automotive industry, a very different level of development is evident. For example, it can still take up to five days to get approval to finance the vehicle of one's choice. This, in itself, is a complete mismatch with the demands of the IWIN generation. Financial Motor Companies (FMCs) will also need to meet these new instant gratification standards. Tomorrow's new norm will be to get the car of your choice within 48 hours, max. And I believe it's possible to achieve this."
OWNERSHIP VS USERSHIP = NEW PRODUCTS, NEW PLAYERS
"In 2018, 350 Billion euros were spent in Europe on subscriptions for basically everything; from streaming TV and music to physical goods and services. Expectations are that this number will continue to grow massively (double digit growth) in the years to come. Every business should be re-thinking their model to service their customers with flexible-, on-demand and prescription-based products providing recurrent revenues. This is a challenge that FMCs will have to face by rethinking what to sell to their end customer. This is not easy, considering that the last big innovation in the traditional Automotive Finance Sector dates back to the 1960's (when we went to the moon), with the so called "leasing product". Although challenging, it is my belief that in order to remain competitive, the industry will need to move from traditional finance services towards technology mobility services. Numbers support the idea of a radical shift. For example, the expectation is that Mobility as a Service (MaaS) and Car as a Service (CaaS) will represent up to 40% of the total automotive finance market by 2030. Think about examples such as Car Sharing (like ZipCar and 4Mobility), Car Hailing (like Uber and Lyft) or even Car Subscriptions (like Fair and Drover).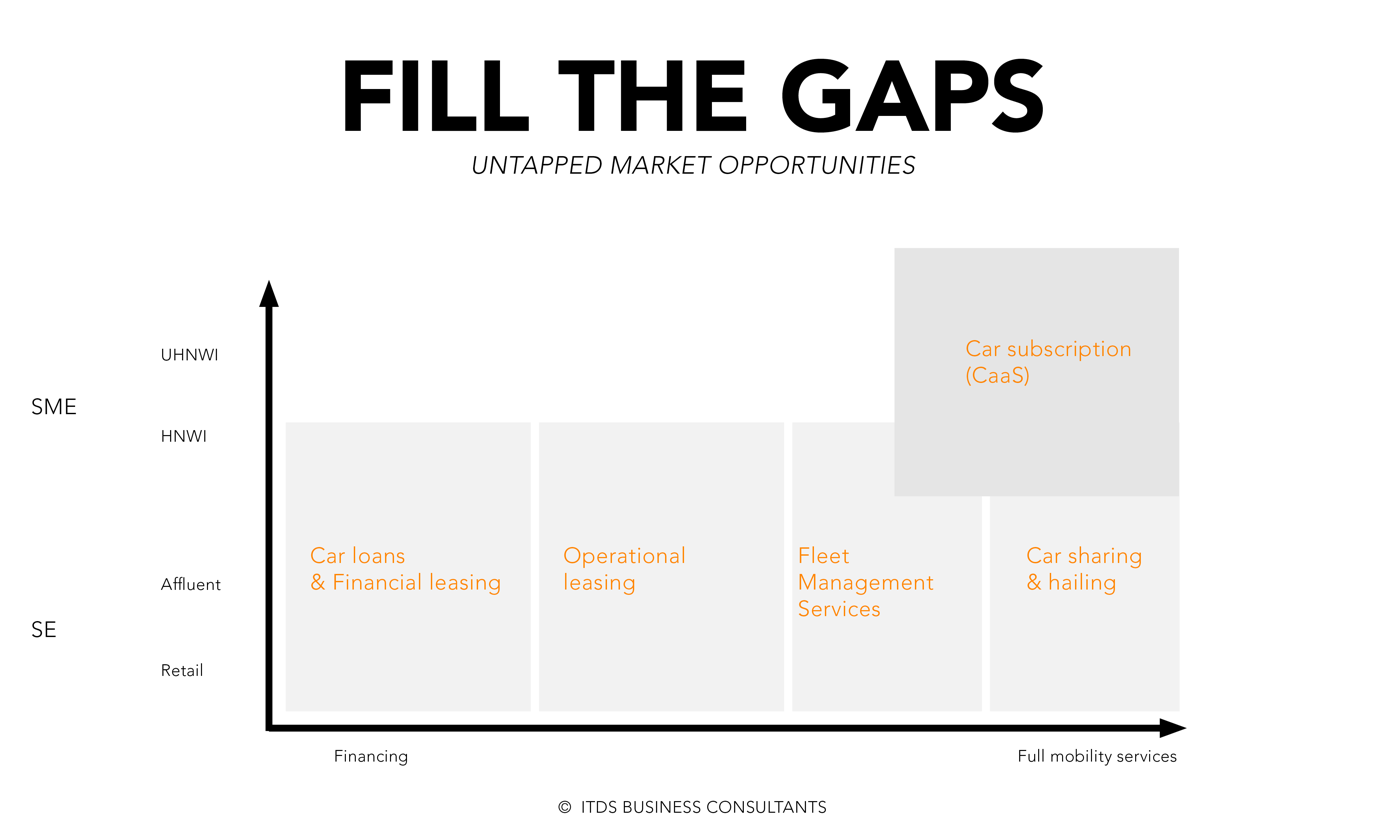 THE DISTRIBUTION SHIFT – DEALERSHIP AT RISK
"The whole automotive finance industry has been relying on the traditional dealership network to distribute their products and it has worked very well until now. Because of this model, the FMC companies have traditionally been very disconnected from the actual end consumer. One of the consequences of this is that Customer engagement & Servicing has never really been at the center of the strategic questions of FMC companies. Dealerships have been doing the work for FMCs by interacting and selling the financing products to the end customer. As a matter of fact, online strategies are not even really on the agenda of most European players yet. Only 20% of FMC companies in Europe offer mobile apps to their customers, 10% interact directly with their consumers online with Online Chat, and 8% will let consumers start an origination process online. These numbers show that a radical shift is required, in order to meet the needs of the IWIN generation. In my work, I see that especially the OEMs have started to really prepare for this. Flagship stores are appearing everywhere for example. They might serve a very specific purpose: eliminating the intermediaries. In my view, it is only a matter of time until they place a "buy online" button on their website, to the benefits of their Captive Banks offerings (like Tesla for example). On top of this, OEMs are also now experimenting with Car Subscription Models which are fully distributed online through mobile solutions (no dealership or intermediaries involved anymore). As a consequence of it, we expect the number of dealerships as the way they currently operate to drop drastically. FMCs must rethink where to sell their products. Be where the IWIN is: Online, Mobile & Social.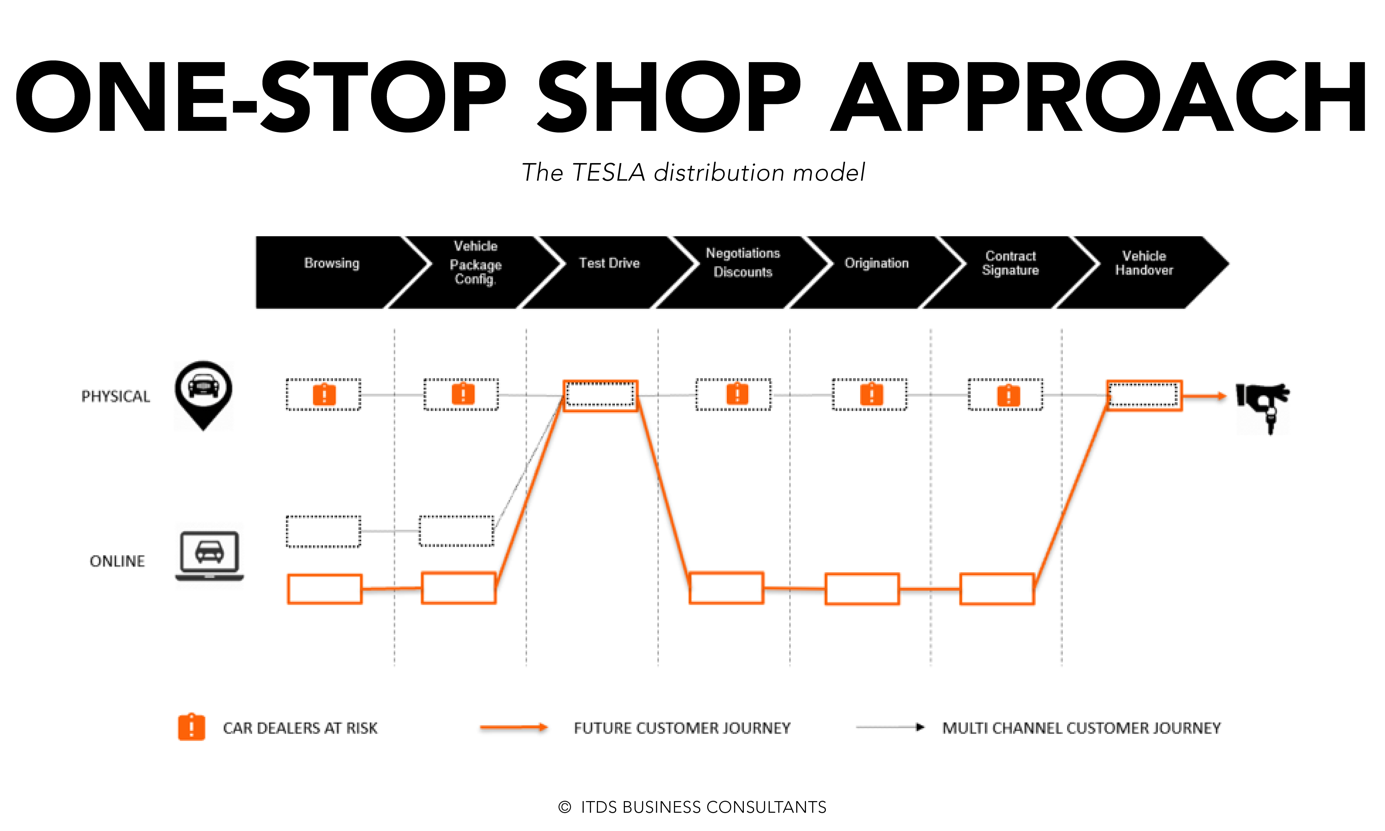 PREPARING FOR THE FUTURE
In conclusion then, it can be said that new technologies are driving a change in consumer behaviour and asset innovation, and the automotive finance market is on the threshold of far-reaching disruption. Both the distribution models and the products are changing – and these are the two most important pillars of the operational environment of the FMCs. If ever there was an exciting time to work in the automotive finance industry, that time is now. If they are to adapt to these imminent changes, incumbents will have to rise to many testing challenges. But that's what makes the future so exciting, and irresistible. My advice to the industry would be to start working on a few key aspects. First of all, there's digitisation. FMCs should focus on creating the best-possible customer journey by redesigning the core process and leveraging new IT solutions. Secondly, there's online distribution. Be where your customers are and offer consumers in the IWIN generation the one-stop-shop approach that they so desperately crave. Furthermore, you should focus on advanced analytics. Manage your data and optimise your processes and fleet probability to the maximum. You should also become a true social business. Interact with your customers and engage in dialogue with them on social media. And last, but certainly not least, I would advise FMCs to focus on the development of new products. Move away from being a traditional finance company to that of a mobility and tech-service provider.