ITDS'RS LILY AND GERALD ARE HELPING A BELGIAN BANK & INSURER TO DIGITISE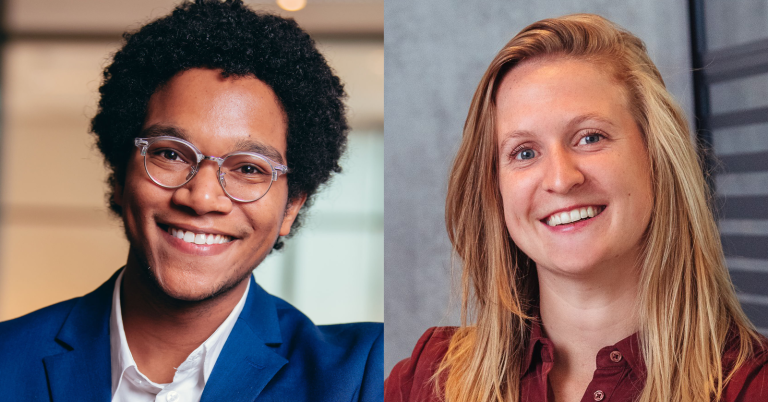 ITDS people are working with a Belgian bank and insurance company to set up a new system, Keylane Axon. In so doing they are helping this Belgian organisation take major steps in the field of digitisation. In their own words it's a "fascinating challenge" for these ITDS employees, and one in which their extensive knowledge of Axon and migration processes is proving extremely useful. Lily and Gerald discuss this challenging and future-proof project.
Making all the difference
ITDS employees Gerald and Lily are part of a PI (Product Design) team that is responsible for the digitisation of a Belgian bank and insurer. Speed, flexibility and the quality of online services are hugely important in the current insurance market, and these are all facilitated by Axon. Working in collaboration with the Belgian bank and insurer, ITDS has been tasked with setting up the necessary system. "Together with a group of ITDS employees, we are taking care of the functional and technical design," begins Gerald, "busying ourselves first with the inventarisation of requirements, which we can then develop into a functional design. Then, once this plan has been validated, we can determine how we will implement it all technically in Axon. Afterwards, the actual product will be set up. All-in-all, a fascinating challenge," he says. According to Lily, everyone in the team has his or her own specialism. "And because we are following Agile methodology, we can carry out all the necessary processes simultaneously. The objective is to deliver new products as quickly as possible," she adds.
Like a jigsaw puzzle
A migration process is often accompanied by several challenges. The existing system was very different to Axon's, continues Lily. "What's more, Axon was developed for the Dutch market and it's not possible to just apply it as standard in the Belgian market. It's for this reason that we frequently have to interact with the business and make difficult choices. Eventually, everything has to fit together seamlessly, like a jigsaw puzzle." Picking up the thread again, Gerald explains that to optimally contribute to the collective objective during a migration process, you have to maintain continuous contact with all stakeholders. Asking questions such as does it align well with the business requirements? Is a certain change really necessary? And are there alternatives? "In this way," he insists, "you can continuously coordinate your activities with all these stakeholders. A challenge indeed, and not one that should be underestimated."
Long-term project
Every migration is a long-term project, continues Gerald, and for this Belgian bank and insurer it's necessary to transfer its entire IT landscape to Axon. "To this end we will need to implement every insurance product in the system," he says. "Only then can we say the job has been done." Afterwards it will be a matter of maintaining the system, which will be the responsibility of the internal employees. Concluding the discussion, Lily assures that during the migration process itself they collaborate closely with their Belgian colleagues. "And it's because we go through the process together, that internal employees acquire enough knowledge to solve possible errors and inconsistencies that might manifest themselves after the migration."
Does this project sound like a challenge that you'd love to tackle? Well, the good news is that ITDS is always on the lookout for go-getters. It doesn't matter whether you have just entered the labour market or already have some experience, ITDS can offer you the next step in your career. Check out our vacancies.