The self-driving car is coming. And self-driving insurance?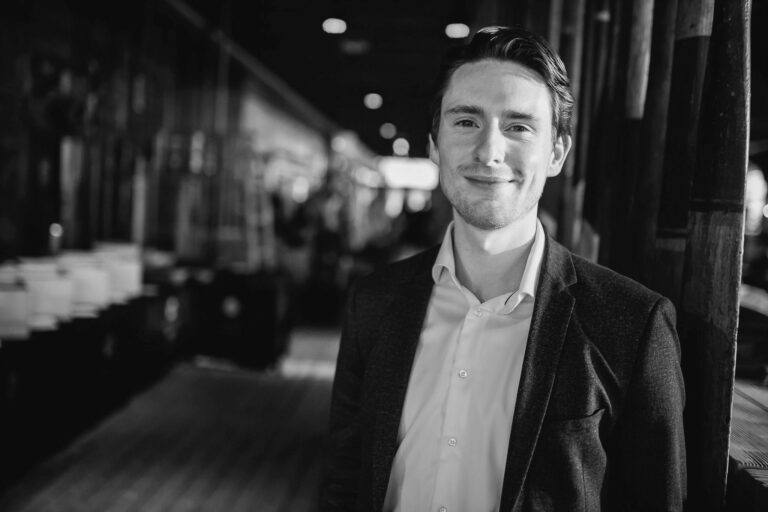 Self-driving cars might still conjure up an aura of science fiction, but they will be navigating Dutch motorways sooner than you may think. And with them, a radical change to the car insurance market will be brought a step closer. Is that something you are ready for? Thomas Hendriks does some of the legwork for you.
In 2018, 678 people were killed in road accidents in the Netherlands, which is 678 too many. Fortunately, during the past few decades technical innovations in the automotive industry have drastically reduced the average number of deaths. But there is one glaring spike in the statistics: in 2018 the number of traffic-accident fatalities was a shocking 11 per cent higher than in 2017. Why? According to CBS (Statistics Netherlands) figures, 90 per cent of the accidents were the direct result of human error, including notoriously dangerous practices, such as Whatsapping, making phone calls and using satnav systems. For a long time, car manufacturers have been unable to remove the human factor from the equation that leads to an accident. But, thanks to developments in the area of autonomy, this now seems to be changing.
On to level 5
During the past few years, the automotive industry has invested heavily in functionalities that improve safety, such as Adaptive Cruise Control, Park Assist and all manner of emergency call systems. But with each and every one of these functionalities there is still a person behind the wheel – someone who can cause an accident. So what next? Autonomous driving, that's what. Currently, car manufacturers are spending a whopping 50 per cent of their total R&D budget on it. The Society of Automotive Engineers (SAE) has established six levels of vehicle autonomy, ranging from 0 (No Driving Automation) to 5 (Full Driving Automation).
With the arrival of Tesla's Model 3, the number of level 3 autonomous cars on the Netherlands' roads is quickly rising. It might seem as if it will be a long time before we are ready for level 5, but with the introduction of the BMW A9 level 4 will have already been reached in 2020. Consultancy firm, McKinsey, expects that 15 per cent of all cars produced will have level 4 driving autonomy by 2030.
Premiums to drop by up to 75 per cent
Developments in autonomous driving have led to an interesting quandary for insurers. Currently, a car has just one driver. But as soon as the car becomes autonomous, the question of liability arises: just who will be liable? Furthermore, it's expected that autonomous cars will reduce the number of accidents by 80 per cent by 2040. With fewer accidents come fewer claims, so Forbes expects that premiums will drop by as much as 75 per cent. The personal car insurance sector could thus shrink to 40 per cent of the total market within 25 years, while car premiums constitute a third of the income of non-life insurers (KPMG). On top of this, there will also be competition from an unexpected corner: car manufacturers themselves. In Asia, for example, Tesla cars are already sold with insurance cover. Thanks to knowledge and data about their own product that has already been harvested, they can offer insurance at a very competitive price.
Big data and new risk ratings
It will take some time yet before fully autonomous cars dominate our roads. However, if history has taught us anything it is that, as an organisation, you simply cannot afford not to adapt to developments. As a case in point, think of the bankruptcy of Kodak fuelled by the rise of digital photography. It begins with awareness. Then it's important to research how you should prepare for the next step. My advice is to accumulate expertise in big data and analyses and start thinking about new actuarial frameworks and models. More traditional data, such as claims history, fraud prevention and driving behaviour will become less relevant. Tomorrow's risk ratings will reflect variables, such as the quality of data collection and software levels.
Check out the partner ecosystem and carry out research into joining forces, where possible. And bear in mind that this development can lead to the rewriting of the entire business model for non-life insurance as we know it. But be a pioneer, investigate the possibility of offering a discount based, for example, on technical functionalities. The future starts now; take the first step. #GETREADY