To survive with Social Media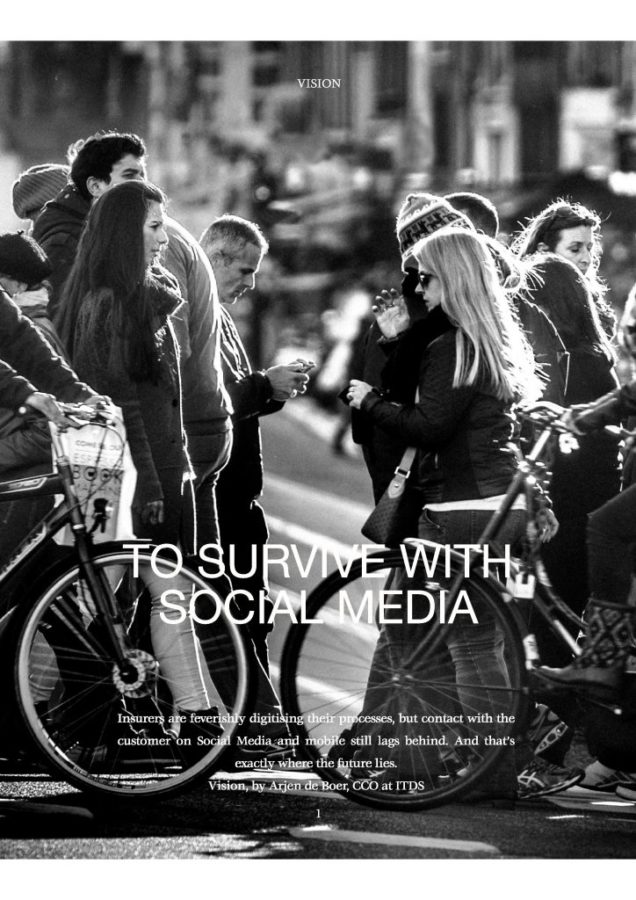 The insurance industry is being disrupted. New technologies are rising, start-ups with new divergent business models are emerging and the customer behavior is changing. To survive in this new world, insurers need a drastic change in the internal organization to increase and smarten their use of Social Media. The only chance of enduring, is to be a genuine Social Company.
In the article below, our CCO Arjen de Boer shares his vision on these developments. This article is published in the Global Edition of the SoMe magazine.
SOME, THE GLOBAL EDITION
This year, for the first time, we at ITDS have published a Global Edition of SoMe magazine, in which the results of the first worldwide research into insurers' deployment of Social Media are presented. The independent Social Media Insurance Monitor ranks 20 top global insurers, based on interviews, desk research and measurements. In addition to these rankings, leading figures in the financial industry are interviewed.