Today's agile insurance software: how an insurer in Norway did it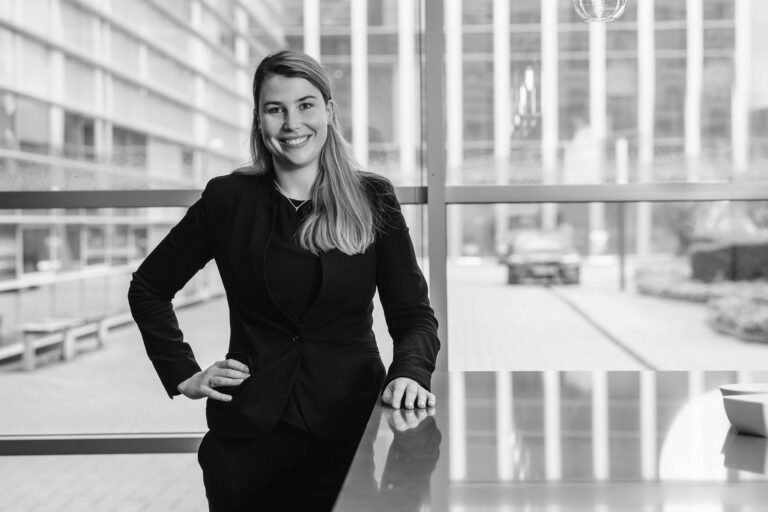 A Norwegian insurer had just four months to find a new portal through which intermediaries could offer and accept no less than 17 products. Forget it, unthinkable! Well, think again, explains Senior Business Consultant Sophie Kranendonk in this blog.
Thanks to an insurance module offered on Salesforce by Vlocity, companies can now introduce digital products much faster, saving weeks, perhaps even months, of development time. As a partner of Vlocity, we are collaborating on its implementation with a Norwegian non-life insurer. In five sprint cycles of three weeks, the quotation process of no less than 17 claim products is being set up and six interfaces realised. How? Read on.
Design by doing
Using traditional software, it can easily take several days, or even weeks, to design an insurance product and its associated validation rules. These new systems, however, can be easily configured to exactly meet your requirements. And we are not talking about days or weeks of development time here, but hours! During the implementation, a product with a varying coverage and validation rules is being set up in just a day. Even the application sequence and screens are fully configurable.
The product configuration is based on user stories, with the sequence being displayed in standard templates. We show various options in demos and work towards an optimum user-experience. For most people, it's only by making it visual that you can really bring a product to life. This often introduces new or different requirements, but working with demos means this is no problem whatsoever. In conjunction with the business, we are putting the finishing touches to the implementation – in real time. Products, the requirements of which are documented in sprint cycle one, are delivered in sprint cycle two. And what we have noticed is that, because configuration can be quickly and easily realised, the process leading to the end product is also quick and easy.
Easy linkage to legacy systems
Vlocity is an app within Salesforce. And thanks to this, integrations with Salesforce are easy to realise and the relevant systems are very compatible with one another. Furthermore, by using Vlocity Integration Procedures the connection to legacy systems is also easily achieved. In Norway we opted for a phased implementation. First of all, we set up the quotation process in Vlocity. For certain component parts, such as calculating premiums and generating policies, we interacted with the existing back office. Moreover, to offer intermediaries a central overview of the customer, policies are displayed in the customer overview, thanks to the use of APIs to the back office. In addition to all this we also integrated Google into the quotation process, for the provision of address data.
Agile development
For several reasons, this new form of flexibility is a great fit with an agile project approach.
Thanks to the Salesforce and Vlocity technology, the configuration process can be quickly mastered. It makes projects scalable and ensures that team members are all-round deployable.
The configuration can be carried out by a business analyst, which means you can be sure that the implementation will correspond with the relevant business needs.
In each sprint cycle you work on a functionality that provides value. In the first sprint cycle, for example, we put a process in place that can be used to request a quote for three products. Then, in the second sprint cycle, we added three more products and in the following sprint cycle we will ensure that these quotes can be converted into policies in the existing back office.
Primed for an agile future
The agility of this approach with Vlocity not only makes implementation like this easier; it also adds substantial value. When it comes to making changes, for example, the insurer is relatively independent of the supplier. Furthermore, the responsibility for making these changes can more easily be assumed by more than one person. All this translated into an agreeable and productive implementation process in Norway. And in the meantime, our backlog is being populated with all sorts of ideas for the future…
If you want to know more about our innovative solutions for insurers or about our other implementations, just get in touch.