Tom Schenk: "Learning on the job"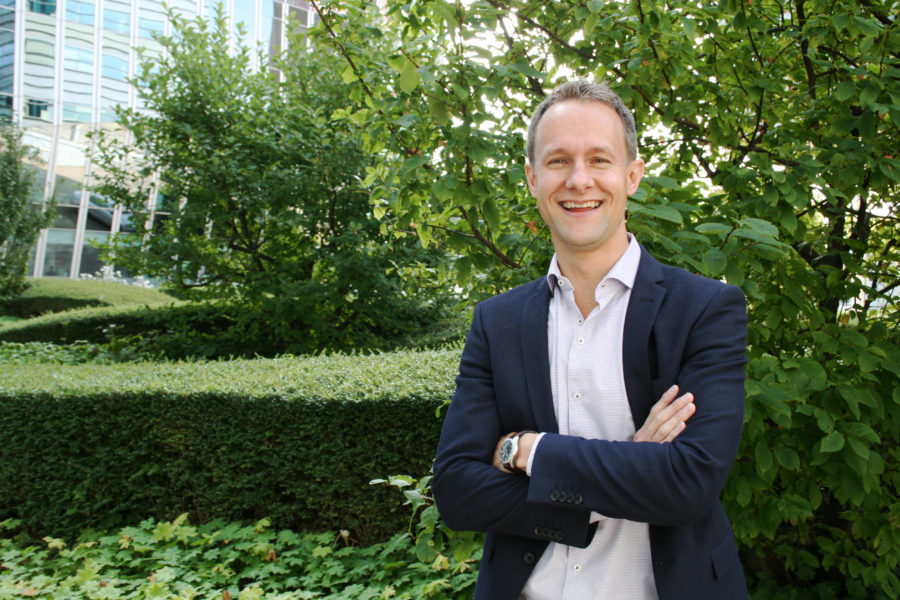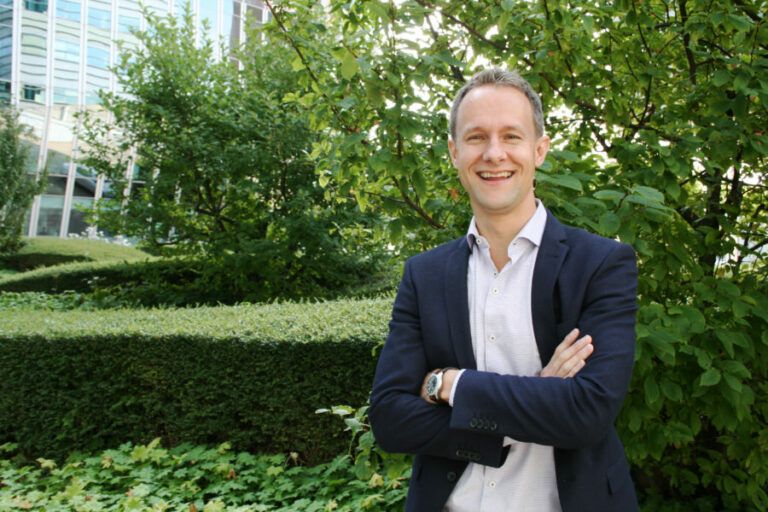 After rising quickly through the ranks at ITDS, Tom Schenk now plays a dual role as a manager and management consultant. "In addition to working on challenging projects for clients I also manage passionate young consultants. And that's how I still manage to develop myself too."
Before switching to ITDS, Tom managed a team of business analysts and was lead business analyst on a three-year pension project. During this project, he worked closely with ITDS consultants and always had a very positive impression of the cooperation. "The ITDS people were always highly motivated, extremely well versed in IT and very committed to the client." After completing the project, he decided to focus more on IT developments and the digitisation of financial services. But he'd been curious about the consultancy sector for a while, seeing it as an ideal opportunity to carry out different types of projects with large banks, pension funds and insurers. After carrying out the project with ITDS, his subsequent switch to working for ITDS was a swift and logical progression.
ITDS CAREER: PROJECTS
Tom joined ITDS in February 2015 as a management consultant. He was immediately able to sink his teeth into a challenging and special project: the Netherlands' first international outsourcing of activities in the area of pensions (collaboration between a.s.r. and Infosys). Other challenging roles followed, such as project leader of a supplier-selection process with a funeral insurer and business analyst within a large backend modernisation project with one of the Netherlands' biggest pension providers, PGGM.
ITDS CAREER: DEVELOPMENT AND PROMOTION
Alongside this project, Tom also focused on his own development as a manager. He soon noticed that managing a team with which you work on a daily basis is very different to managing a team in the consultancy world, which is more about managing "from a distance". For this reason, he decided to first of all take some time to get accustomed to working in the consultancy sector, which is characterised by stringent deadlines and the need to add value for the client. Within 10 months of starting at ITDS, he'd been promoted to associate manager. "ITDS' personal approach and the trust the organisation placed in me are what made this possible so quickly."
ITDS CAREER: SUPPORT
ITDS offered Tom an assessment to map out his personal development areas, in which, thanks to regular consultations with his own manager, he was able to make rapid progress. He was also given plenty of support from other ITDS managers. Because the company is not too big, he was able to speak to many (associate) managers as he prepared himself for his own role as associate manager. Based on the results of the assessment, ITDS offered Tom a personal training programme focused on providing leadership to professionals. Supporting consultants from a distance calls for a specific approach, because even when working remotely consultants need clarity and effective communication channels with their manager. Tom seized the personal development opportunity he'd been offered with both hands, accelerating his progress towards associate manager. During the next 18 months he continued his rapid development and he was recently promoted to manager.
Tom reckons that (associate) managers are given plenty of support at ITDS. All managers attend joint coaching sessions three times a year, for example. On the one hand this is to share management experiences, while on the other it's to make sure they stay up-to-speed on developments at the clients. As a manager or associate manager, he explains, you have your own personal training budget and an important say in how this budget is spent. You are also emphatically encouraged by ITDS to follow training courses and workshops, both inside and outside the company.
Tom regards working at ITDS as "on-the-job learning". As an individual you learn a lot, both at the client and when coaching your team, and this allows you to continue developing as a professional. Demonstrating personal entrepreneurship is also important in his opinion, and it's something that's highly appreciated at ITDS too.
DUAL ROLE: MANAGER AND MANAGEMENT CONSULTANT
His dual role of being a manager within ITDS and a management consultant at the client, suits Tom down to the ground. The biggest difference he sees with his previous employers is the space he's now given as a manager to lead his team. He's allocated eights hours a week as a manager which he can, for example, use for bilateral meetings with his consultants. He sees this as the perfect way of spending enough time on coaching and developing his team members.
DUAL ROLE: TOM
'

S EXPERIENCE

In the context of his role as a manager, Tom really enjoys working with young, enthusiastic consultants who are both self-critical and keen to grow. At ITDS, consultants' growth within the team is actively stimulated. Another advantage of his current responsibilities is that, in addition to managing business analysts, he also, for example, manages project management officers, testers and data analysts, each carrying out their own assignments. Managing his team members in their varied roles also teaches him new things every day and gives him access to the big companies in which they are active.
TOM
'

S FUTURE WITH ITDS

Tom sees countless opportunities to develop within ITDS, and no shortage of new challenges, as both a manager and a management consultant. These include new, stimulating assignments as a management consultant at various clients and the further development of his team members as a manager. In future he also wants to do more on new propositions to enable ITDS to grow with the market.