VEERLE JOSSON (BELFIUS INSURANCE): "ITDS PEOPLE ARE ONE WITH OUR TEAM"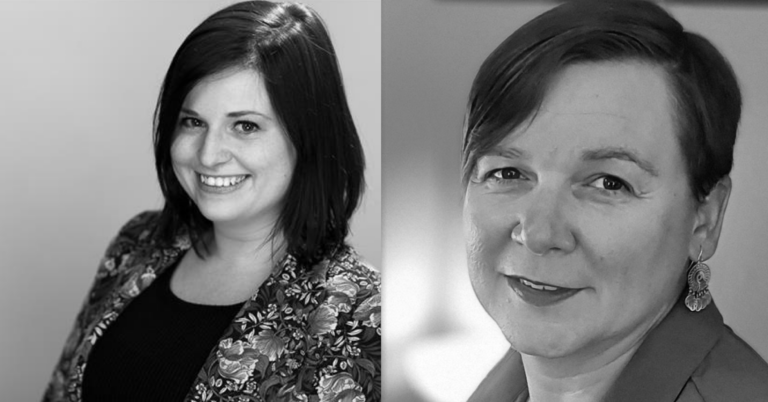 For the past two years a group of eight ITDS consultants has been setting up the Axon system at Belfius Insurance in Belgium. As Mission Team Lead, Veerle Josson is working in the Core Insurance Renewal Non-Life programme. In this interview, together with ITDS' Joan Cremers, she looks back fondly on their collaboration, and the impressive progress that's been made so far. "If you were to ask me to describe a typical ITDS employee in a nutshell, I'd say: eager-to-learn, solution-oriented and enthusiastic," says Veerle.
Veerle Josson can fall back on over 20 years' experience in the insurance sector. In the Core Insurance Renewal Non-Life programme at Belfius, she is responsible for several insurance products. Her responsibilities range from product development to all the necessary changes that have to be implemented in the Axon system. Keylane Axon is a web-based policy- and claims-administration solution used by insurers. In a single, integrated system, it supports front-, mid- and back-office processes throughout the policy and claims lifecycle.
Eight ITDS people form part of the PC (Product Configuration) team at Belfius, explains Joan. "The team comprises a total of 21 people and its role is often 'flattened' to just configuring products. However, nothing could be further from the truth. The team plays an incredibly diverse role, ranging from listing the requirements, working them out into a functional design, doing the fine-tuning, having it all validated and then deciding how it should all be implemented technically in Axon. Then comes the configuration. It's therefore about the whole process, which can sometimes be broader than Axon itself. You have to establish the demand behind the demand."
Veerle is convinced that a well-functioning PC team forms an indispensable basis for the programme. "Without it, you cannot launch products; it's as simple as that. The aim, after all, is to put an insurance product on the market as quickly as possible, and with the highest-possible quality." Joan couldn't agree more: "At the end of the day your joint objective is to make the product and processes as user-friendly as possible for the customer. Excellent cooperation and communication within the team itself and the Mission Team Lead, test team and other IT departments are crucial."
Going that extra mile
Both Veerle and Joan are very enthusiastic about the collaboration. Fortunately, back in June 2019 when it all started, it was still possible for them to work together physically. "Personally, I think people work together better if they can do so physically," insists Veerle, "particularly in the early stages, while a working relationship is being struck up. Some of the ITDS people started during Covid time, but I'm must admit that's going very well too. It just goes to show how flexible everyone is. If you enjoy working with people, you'll go that extra mile for them. And it works both ways. The Team Lead of the PC team, Herman Montoisy, also plays a key role in all this."
Nodding in concurrence, Joan says they received a lot of trust and responsibility from Herman right from the start and this ensured that, as external employees, they connected well within the team. "The ITDS team at Belfius Insurance is a healthy mix of juniors and experienced consultants. The juniors start with the configuration activities and the more straightforward analyses, while the more experienced consultants get to grips with the business and Mission Team Leads, and mentor the juniors too. This manner of working ensures that the lessons are learned by everyone and that the collaboration with other teams is as efficient as possible." Veerle definitely sees the importance of junior consultants being supported in their development by their experienced counterparts. "It's rewarding to see how they progress, by becoming more familiar with the system, asking more relevant questions and working more independently."
More complex: going Dutch in Belgium
The Keylane Axon insurance package was developed for the Netherlands' market, which deviates from the Belgian insurance market in that it cannot simply be applied in a standard manner. Joan explains that not only are the processes more complex in Belgium, they also differ to the Netherlands in a legal context. "In Belgium, for example, you have to take out civil liability cover for something like car insurance for a full year, whereas in the Netherlands you can change insurer at any time. And there's no Belgian equivalent of the Netherlands' RDW, the national motor-vehicle registration national database. To take out insurance in Belgium you have to request a number of documents from several different institutions. Clearly, this not only makes the insurance process different in Belgian, it also makes it a lot more complex."
Picking up the thread, Veerle adds that the reality of the situation is that the system cannot accommodate all business expectations, which makes it important to have a good idea of what is possible. "Supposing, for example, the technical solution to a certain contingency is a very complex adjustment," she offers. "It will then be necessary to jointly and critically evaluate whether such an adjustment is really necessary, or if there might be alternatives. And all the time, bearing in mind that it must be user-friendly for the customer. The people at ITDS really are very good at thinking along with you."
Future-proof products
According to Joan, it goes without saying that there's a lot more to it than just setting up and maintaining the applicable products. If you really want it to be future-proof, everything must be well documented. "We know from experience how important it is to describe what you do and why you decided to implement something the way that you did. It's crucial that the functional design is crystal clear and that the technical solution is a seamless fit and is as efficient and effective as possible. This will ensure that all other PCs will be able to understand the whys and the wherefores; it's the only way to make sure that all products are future-proof. What was done must be absolutely clear to you and everyone else in the team."
In conclusion, Veerle explains that a recent expansion of the PC team has made it possible to ramp up the efficiency even further. "A lot of effort is put into quality and internal training and the way we do that now has really evolved. And that's partly thanks to the support of the ITDS consultants."