Why Analytics Translators are indispensible for financials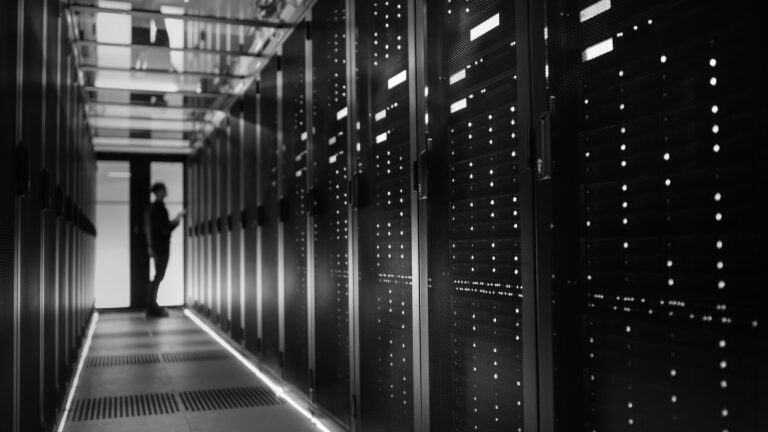 Every bank or insurer wants to exploit the opportunities presented by data and AI. Having the ability to reconcile the two can transform your business, but doing so intelligently is easier said than done. That's why our Data Analytics Consultants Simon Noyons and Marijn Nieboer are pleased to introduce a new colleague: the Analytics Translator.
Financial service providers have been investing heavily in data management for several years. They have a veritable mountain of data at their disposal, access to high-end analytics environments and they employ highly trained data specialists. Yet despite all this, by no means are all their data projects living up to their expectations.
Recent research carried out by Gartner revealed that an average of 85 per cent of all projects in the area of Artificial Intelligence (AI) failed to provide the expected results. This is quite remarkable when you consider the hype currently surrounding AI. More often than not it is policy makers who insist that more must be done with data and AI. Before you know it, a new department will have been set up and a large-scale project launched that will cost more resources than it will ever deliver on.
AI and big data
AI is hardly new. As far back as the 1950s, scientists were exploring the possibilities of replicating an artificial brain system. The same is true of big data. Whereas previously it was all filed away in huge archives, now it's stored in the data centres of the Googles and Amazons of this world.
In 2011 McKinsey made an interesting prediction: "Big data will become a key basis of competition, underpinning new waves of productivity growth, innovation, and consumer surplus—as long as the right policies and enablers are in place." Today, in 2019, it is exactly that combination of big data and AI that sees more and more companies try to take advantage of this success formula. The intelligent use of big data and AI can indeed stimulate innovation and lead to competitive advantage. Take, for example, automated customer acceptance, smarter customer segmentation and the prediction of production stocks.
But many more gains are there for the taking. Despite the fact that more and more companies are recruiting data scientists, data engineers or data analysts, the possibilities offered by AI and big data are not being fully exploited. Far from it. Apparently, even though the implementation of AI projects is inherently different to a traditional IT project, that is how most AI projects are currently being implemented.
Analytics Translator: the link between the business and data specialists
A solution for this problem is the Analytics Translator, a new role that bridges the gap between the stakeholders who are (or should be) involved in an AI project. The Analytics Translator serves as:
The link between senior management, the business and the data experts.
The owner of an AI project who monitors the realisation of predetermined objectives.
The expert with technical knowledge, know-how and experience in the relevant business domain.
The spotter of suitable high-impact use cases.
The planner who puts the right preconditions in place for the business and the data team.
Creating the right preconditions
It goes without saying that data, tooling and expertise are all indispensible in converting data to valuable information and facilitating decision-making. However, without interesting use cases, valid business cases and support from senior management or the Board, they represent little more that utopia. The Analytics Translator provides these preconditions. He, or she, bridges the gap between the business and the data specialists, thereby creating the necessary basis for ensuring that big data and AI projects are implemented successfully.
Want to know more?
Simon Noyons and Marijn Nieboer will be pleased to keep you up to speed. You can reach them via 06-49390694 (Simon) or 06-53219358 (Marijn).