Why pension is now such a hot topic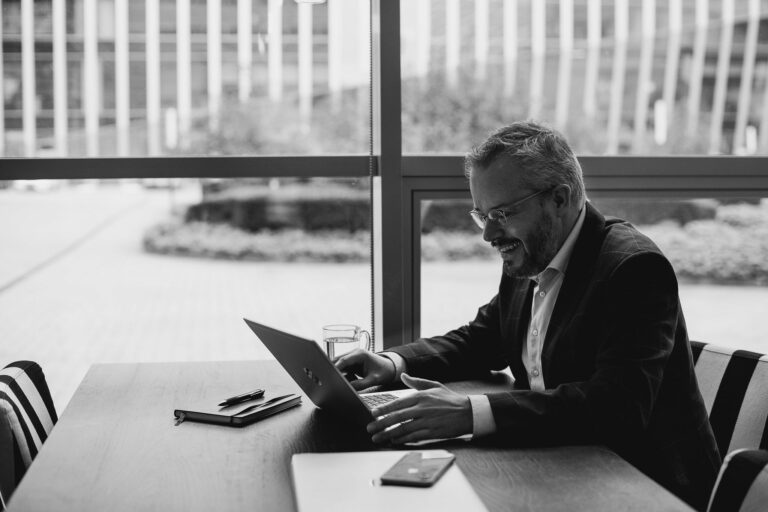 Niels van Maurik (Managing Consultant) wanted to work in either financial services or IT. Now he's doing both. With over 12 years of pension experience under his belt, he knows this world inside out and is happy to explain in this blog why pension is now such a hot topic. And why he chose ITDS. And the similarity between rowing and consultancy, because he reckons that there is one. Curious? Read on.
Exciting times in the pensions world
"I think there is far too little pension-awareness among too many pension-scheme participants. Alongside buying a house, for most people it is the biggest investment they will make in their lives. They just don't realise it. And this is exactly what I find so interesting about my work. I reckon that participant activation is the 'golden egg' in the pension industry. Pension participants can be activated with the right communication and options and thus given much more control of their financial future. But let's be clear about it too: they have to make the relevant choices in good time. And not wait till they are 55, with their pension just around the corner, as it were."
"We are currently on the cusp of some major changes in this market. Many parties are consolidating and a new pension covenant is imminent. Whatever will, or will not, continue as a result of this pension covenant, one thing is certain: change. Driven by that change, parties like pension insurers and providers will have to organise their IT systems and processes differently. It's why I expect the pensions world will be going through some interesting times, as will ITDS."
Consultancy, and rowing
"At the start of my career, I made a deliberate choice to go into secondment. I think a traineeship or secondment is the perfect way to kick off a career in financial services because it forces you to climb a steep learning curve. When I was choosing my first job, I mainly looked at this sector because I'd always been interested in financial services. That's how I ended up in the pension world and, truth be told, I never left. Through a variety of clients and projects, I have participated in many large (legal) processes."
"What I really like about consultancy is the dynamics. Assignments are always in areas in which there is change. Consequently, you are – automatically – partly at the helm of that change. I enjoy working hands-on because it gives me energy. Something else that gives me energy is rowing, which I like to do in my spare time. Actually, I think there's a parallel between rowing and consultancy because it's something that you do alone, as well as together. And you go the fastest when everyone does it in unison, with the same goal in mind."
Working at ITDS
"It's thanks to Karin Terburg that I ended up at ITDS. As luck would have it, she approached me at just the right time. I was attracted by the fact that ITDS specialises in the financial sector. Our domain expertise allows us to make a real difference in the market, offering practical and refreshing solutions that really benefit our customers. All this really appeals to me."
"It goes without saying, of course, that it's not just the work in a company that's important, so are your colleagues and the corporate culture. My mantra is that it might well be the case that I'm occasionally not in the mood for my work, but I should never feel that I'm not in the mood for my colleagues. And that's working at ITDS, to a tee."
Would you like to be a colleague of Niels? We are looking for more good people with pensions expertise. Go to our Dutch or Polish vacancies.